Reset your Mova Powerboard
Troubleshooting step by step guide for when your Mova Powerboard does not work or turn on.
Solution:  This is commonily caused using too many power tools excessing more than 2400Ws at the same time, overloading the power board.  
Comfortel Mova Hairdressing Trolley (AU/NZ model) has been designed with a serge protector.  The Powerboard has 4 Outlets with 4 USB Port with a Total Max Loading 10A, 2400W.
Please pay attention to your salon tools power output when using two electrical devices at the same time.  Do not exceed total max loading of 2400W, as the safety switch will activate from overloading the power board and no longer turn on.   
Surge protectors divert any sudden, high-voltage surges into the ground safely. If the powerboard is overloaded for example using two hairdryers at one time, you will need to reset your surge protector to restore protection after a power surge.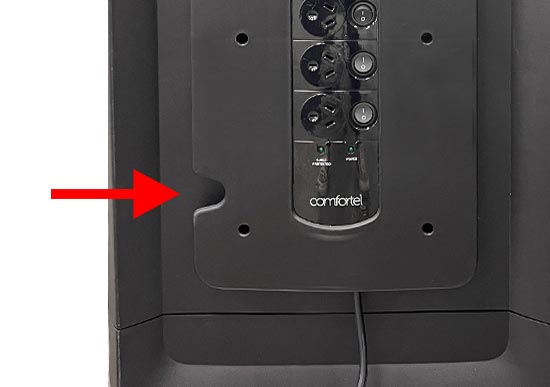 Step 1. Ensure the Mova is not connected to power and all switches are turned off.
Unravel the powercord so you have access to the serge protector reset button located here.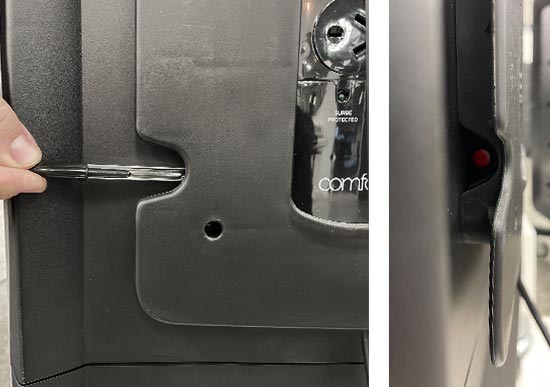 Step 2. Using a pen, or something simular – push the surge reset button.
Your powerboard has now restored protection after the power surge, and is now ready to use.