How to replace the handle on a Hot Towel Cabinet
Step by step guide to replace the handle on your Hot Towel Cabinet.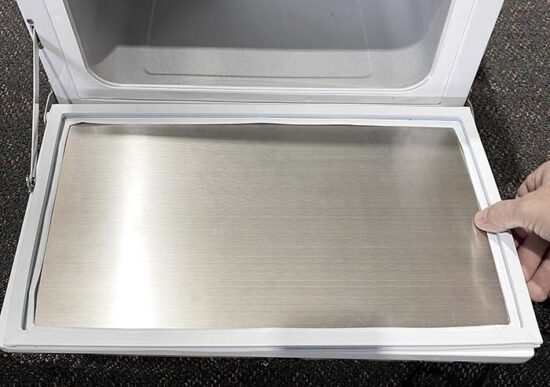 Step 3.  Lift the metal plate with seal away from the door front, to reveal the insultation.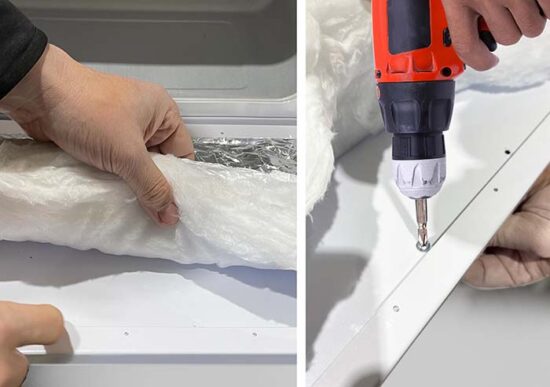 Step 4. Lift the insulation and unscrew to remove the handle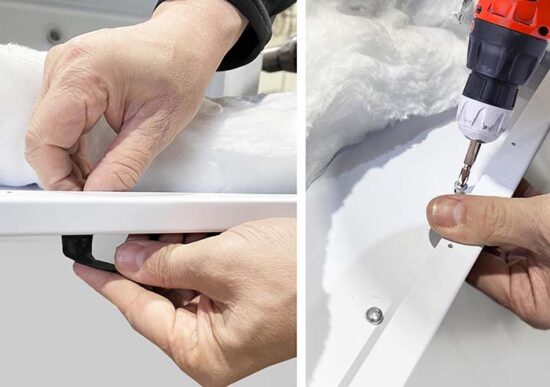 Step 5. Position new handle in place and secure in place with screws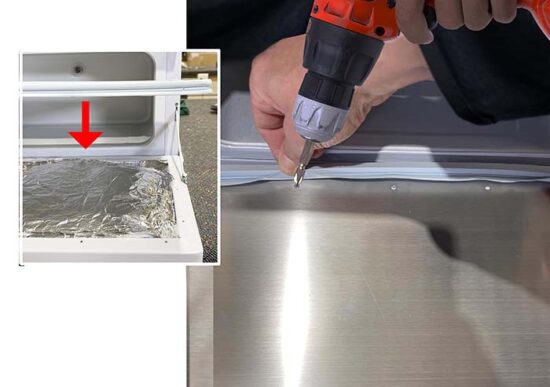 Step 6. Place insulation back over the handle so its smooth
and position the plate back over the top. 
Lift the seal and replace all the screws back into their location.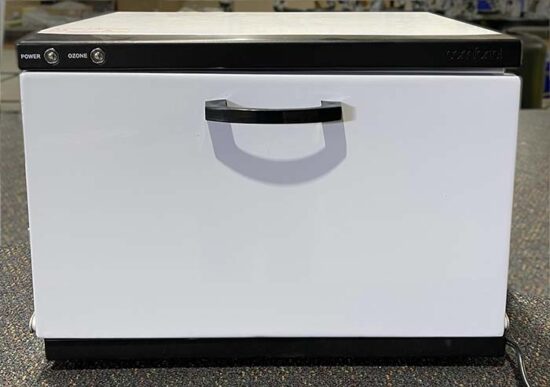 Step 7. Close the door, ready to use.